Fund Manager Partners
The Investment Store is delighted to work with a number of what we believe are high quality and innovative fund managers who are committed to working with professional intermediaries and institutional investors in New Zealand.
The Investment Store currently works with the following Fund Managers1: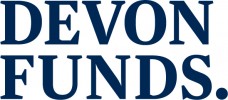 Devon Funds Management Limited ("Devon") is a specialist funds management business focussed on investing in companies listed on the the New Zealand and Australian share markets. Devon actively invests in a number of carefully chosen and well researched companies rather than simply following a share market index.
Their highly qualified and experienced investment team are committed to helping investors achieve superior investment results.
Being 100% owned by staff and directors and investing their own money in the Funds ensures Devon is fully aligned with it's clients.
For more information on Devon, please go to their website by clicking here.

Bentham Asset Management (PTY) Limited (Bentham) is a specialist fixed income and credit investment manager. Bentham actively manages a number of high yielding funds with varying risk profiles. The portfolios are designed to generate income while diversifying risk in global credit markets. Bentham's goal is to deliver higher income to investors than can generally be achieved in traditional fixed income and equity markets.
The founders of Bentham previously worked together as part of the Credit Investment Group of Credit Suisse Alternative Capital Inc. They are still managing the same portfolios.
Bentham's investment philosophy is based on a strong credit culture and a systematic investment process, with a focus on preservation of principal and protection against downside risk.
For more information on Bentham, please go to their website by clicking here.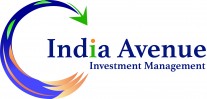 India Avenue is an Australian domiciled investment house, dedicated to providing investment solutions for investors seeking to create wealth from the capital markets of India's fast growing economy. The investment firm is headquartered in Sydney, Australia, with a research affiliate based in Mumbai, India. India Avenue's investment solutions are constructed with the intent of providing optimal exposure to investors based in Australia-Pacific through application of its robust investment process. This process seeks to capture local insights and know-how via a grassroots presence in India, while ensuring that global influences are integrated into decision making.

India Avenue provides investors with additional layers of due diligence, oversight and risk management. This ensures that the solution delivered not only seeks to achieve strong capital growth for investors, but is also cognisant of the need to manage risk.

For more information on India Avenue, please go to their website by clicking here.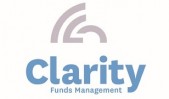 Clarity Funds Management is a NZ based investment management business and part of the Investment Services Group (with group assets under management in excess of $NZ4bn). The Investment Store works with Clarity in relation to the Clarity Global Shares Fund. The objective of the Clarity Global Shares Fund is to achieve returns over the medium-term by investing in an actively-managed portfolio of well-diversified securities listed on sharemarkets around the world. Clarity has appointed Boston based global investment manager MFS Investment Management as the investment manager for the Clarity Global Share Fund. The investment mandate combines MFS's fundamental and quantitative research, focusing on high quality, large-cap global companies selling at reasonable valuations with an unrecognised catalyst.

For further information on the Fund, please go to their website by clicking here.

Established in 2015 by Andrew Macken (CIO, Portfolio Manager) and Chris Demasi (Portfolio Manager), Montaka Global Investments is a boutique fund manager specializing in global equities with offices in both Sydney and New York. The firm is majority-owned by the team members, who also invest personally in the firm's strategies. Montaka currently manages approximately A$600m across three strategies, The Montgomery Global Fund (long only global equities), and the Montaka Global Equities Fund (variable net long/short global equities) and the Montaka Global 130/30 Fund (a global equity active extension strategy).
Please contact us for further information2.

Are you interested in working with The Investment Store?

We believe that the New Zealand market can offer specialist investment managers good opportunities to grow their business. To learn more, please click here.
1The Investment Store operates and is contracted as an independent marketer/distributor to Fund Managers. The Investment Store carries on a funds marketing and distribution business to NZ resident professional intermediaries and institutional investors only (who are "Wholesale Clients" as defined by the Financial Advisers Act 2008) with a focus on providing marketing resources and expertise to funds management companies.

2For clarity, The Investment Store operates as an independent contractor to Montgomery Investment Management PTY Limited. Montgomery Investment Management has partnered with MGIM PTY LIMITED and is the distributor for MGIM's products in Australia and New Zealand. MGIM operates under the Montaka brand in New Zealand. Further details are available on request.